Here, Julz shares why when losing weight, it is important to remember that you are more than a number on a set of scales.
It is so easy to get caught up in the mindset that you value yourself based on the number on the scales. I really think you need to be very careful when you feel these thoughts creeping in, and make sure that you turn your attention immediately to all the things about yourself that make you special!
Maybe you are a great friend, a great daughter, a great parent, a great business person or one of the best in your work place. Maybe you have a great marriage, and you help a lot of people, or you love animals, or love gardening, or love painting! Maybe you make people laugh, or you are a good shoulder to cry on!
Remember that you are a lot more than your weight, so recognise what is good about you and celebrate that.
If you constantly beat yourself up for being overweight, it is going to be much harder for you to lose weight.
I have had a lot of these emotions, especially owning a diet company and then putting on a lot of weight in my pregnancy. I felt like such a failure, and really could have beat myself up quite badly at times. But I soon realised that this was a really bad thing, and I just reminded myself everyday of all the things that I could do that I was proud of and also counting my blessings everyday.
Feeling grateful for who I was, for what I do, and for what I had. This helped me feel better about myself, and made my weight loss journey easier, as I felt I was moving towards a better version of myself, rather than just beating myself up and feeling like a failure.
So my lesson for today is this; don't beat yourself up for being overweight, but build yourself up by recognising who you are and why that makes you special, and knowing that you deserve to be slim, healthy and happy in your own skin, and know in your heart that day by day you will get to your goal, and that you are going to enjoy the process and relish in the results!
Are you ready to get started on a really, really, really easy diet plan?

Getting started is the first step in your journey to a brand New You! To help you understand fully how our plan works, our Get Started page with designed specifically for people new to the plan.
Head over to our site where you'll find tonnes of important information including how our plan works, the science behind it, loads of top tips, information on our meals, as well as real customer testimonials.
Click here to visit our Get Started page!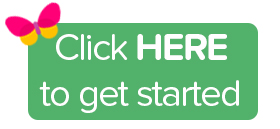 Tags:
diet mindset
,
Julie-Ann's journal
,
new you diet
,
NEW YOU PLAN
,
tfr diet
,
TFR tips