Week 26 of her TFR weight loss journey, customer Hele-Kai reveals how she tackled her holiday and why it has made her more focused and determined than ever!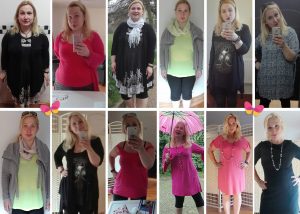 Being on holiday while on plan can be a real challenge. The other thing is to be prepared. There are three ways to approach it when you are on plan:
You can either decide to stay 100% on plan, have your packs with you and plan properly ahead
You can decide to make wise decisions, to eat healthy and low carb food
Or you can decide to take some time off the plan.
Either way – we need to acknowledge what we are doing – and also be kind to ourselves. Whatever decision you are making – take responsibility. And even if it doesn't go the way you planned, don't beat yourself up. Keep your head up and keep going!
My holiday went in two ways. I knew I was staying at someone else's house so I decided to make wise decisions. But some days I didn't have too many options for that. In this case I had to make a decision. I decided to take some time off. But I had to remind myself that it didn't mean that I'd lost my way. And that is why I got right back on plan the next day after I got back.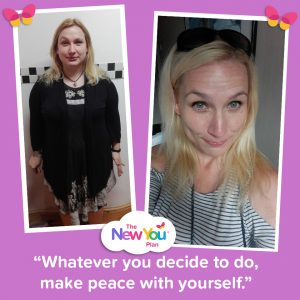 There has been a huge change in my mindset already. I didn't feel the need to eat as much, or the things that are bad for me.
Because I came off the plan then yes, I did gain some weight – a total of 5lbs – and although it initially got me down, I didn't get stuck in that. I know that getting back on plan will get me back on track – the losses will come as soon as I commit to the plan.
Whatever you decide to do, make peace with yourself. Think about what you plan to do and what could come out of it and how you will handle it. In my case I decided to get back on plan right away.
I can't say that getting back on plan was easy. I have had some extra snacks and meals over the first week. But I also face myself and the reality. I know everything has consequences. I know that the amount of weight lost might slow down each week. That's the result. But I have goal that I need to achieve and that is why I will keep on going.
I have one more week left of my holiday now and this time I have decided to make wise decisions and also have some packs with me. I have already sorted them out and calculated the days and meals.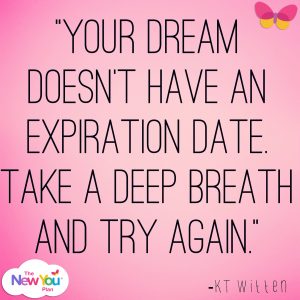 So whenever you have days when you have slipped or when you went on a holiday or had some other occasion where you couldn't be on the plan – it's not the end of the world. There is no 'best before' date to our dreams. Just stand up again and keep on going!
So we all have ups and downs. The important thing is not to look in the past but to be in control of the present moment in order to form the future we want for ourselves.
Love,

______________________________________________________________________________________
Start Your TFR Journey Today!

Getting started is the first step in your journey to a brand new you! So that you can fully understand how our plan works, our Get Started page was designed specifically for people new to the plan.
Head over to our site where you'll find tonnes of important information including how our plan works. Plus learn the science behind it, get loads of top tips, information on our meals, and read real customer testimonials.
You can visit our Get Started page by clicking here.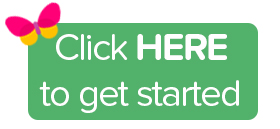 Tags:
before and after
,
customer interview
,
diet tips
,
Hele-Kai
,
TFR tips