Wondering how to ensure your TFR journey is a success? Who better to ask for their top dieting tips than our customers themselves. Here, they share their tried and tested techniques so that you can maximise your weight loss journey.
When you've made the decision to start our TFR plan, no doubt you'll be keen to get it off to the perfect start. Because no one knows this plan quite like our customers, we asked them for their help in our Secret Slimmers group, and boy were we impressed by their answers.
While everyone has different reasons for getting started, our customers share their weight loss experience together in Secret Slimmers. After just a few weeks or even days on plan, they pick up little tips and tricks along the way, discovering what makes this process work for them.
So here, in one bumper blog post, we've compiled their best dieting tips. Use these to your advantage to ensure you start your weight loss journey as you mean to go on!

Sip sip sip! Water is key!
Take measurements as well as weighing to stay motivated. You will lose inches as well as weight so even though you don't see a change on the scales one week, you may have lost inches!
Use the snacks when you need to. These are lifesavers and have prevented me from blipping many time. The Strawberry and White Choc Wafer for the win!!
Experiment with how you make the packs. Chocolate Brownie + Pancakes = yum!!!
Always have a New You product you love with you to have if you're worried about blipping. Chocolate Truffa Bars always hit the spot when I want to blip!
Keep your "before" picture handy. Look ay it from time to time and promise yourself your are never going to be that person again.
Go on Secret Slimmers for support and encouragement. Read the success stories and use them to stay motivated.
Take it one day at a time. If you blip, forget about it and carry on. Don't let it be your downfall.
Preparation is key. When I have everything sorted out the night before, for example packs chosen and left sitting on the side, plus 4 litres of water chilling in the fridge, I find it easier to stay on track and I'm less likely to look through cupboards to see what else is available. I'm organised and in the right mind frame for the day ahead.
Don't think about what you can't have – concentrate on what you can have!
If anyone offers food, I politely decline and take a sense of pride of refusing it. "No thanks, I've already eaten" is something I love saying now.
Number one for me is to take it one meal and one day at a time. The further ahead you think the bigger it becomes in your head.
Have small weight loss goals and treat yourself every time you reach one. 8lb loss = new lipstick, first loss = trip to the hairdressers etc. This gives you challenges and goals to achieve, with nice rewards at the end.
Never compare your journey to anyone else's. We all have our own journey so do it your way.
When your mother insists on telling you in excruciating detail about every mouthful of her dinner, just smile and nod…you will have the last laugh.
When people tell you they couldn't do what you're doing and life's too short, think damn right..and it'll be even shorter if I don't get my weight into a healthy place.
When everyone around you is scoffing delicious stuff, fast forward four months and imagine how fab you're gonna feel and how they will be wishing they'd done what you're doing now!
Visualise yourself after you've reached your target. It helps reign in the thought of being naughty.
Get the water flavourings. I get bored of plain water and these are a godsend.
Armed with these dieting tips, your weight loss journey will be a breeze!
_____________________________________________________________________________________
Start Your TFR Journey Today!

The first step in your journey to a brand new you begins with getting started! So that you can fully understand how our plan works, our Get Started page was designed specifically for people new to the plan.
Head over to our site where you'll find tonnes of important information including how our plan works, the science behind it, loads of top tips, information on our meals, as well as real customer testimonials.
You can visit our Get Started page by clicking here.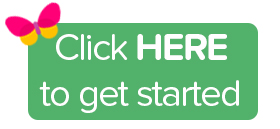 Tags:
dieting tips
,
NEW YOU PLAN
,
New You Plan tips
,
tfr diet
,
weight loss tips