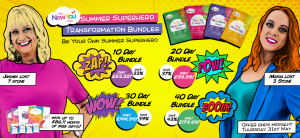 Get ready to unleash your inner superhero just in time for summer, thanks to our brand new Superhero Bundles!
May has arrived which comes with the reminder that summer is just around the around the corner. For many people, this thought brings with it fear and regret.
Have you found yourself in this position Did you start the year full of hope and determination to give your weight loss journey your all? Let's face it… life can be pretty busy. Each week comes with the promise of starting a diet on Monday… or next week… or next month. But that start date that's set, never actually comes around.
BUT, there is good news We have put together four incredible bundles so that you can totally transform yourself with a few weeks of focus and dedication. The result??? Having the best summer EVER, looking and feeling your best self!
Inside each and everyone of us, there is a superhero just dying to get out. The problem is that for some of us, this gets lost. Often with weight gain, we just don't feel like ourselves. That hero gets trapped beneath the fat and as we lose confidence, we lose sight of her a little bit more.
But this summer, thanks to our BRAND NEW Superhero Transformation Bundles, we are determined to help as many people as possible rediscover that inner superhero. Whether you're a sassy Catwoman or view yourself as a bit of a Spiderman, we're here to help you ZAP, POW, BOOM & WOW your way to a brand NEW YOU so that you can unleash your superhero just in time for summer!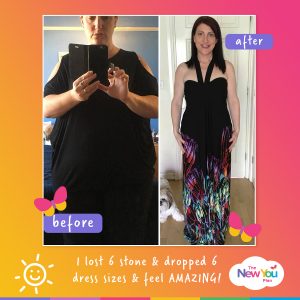 How do you envision this summer?
Being in summer photos with family and friends and smiling in tons of selfies as your newfound confidence shines, rather than being the one who offers to take the photo?
Taking part in adventures, rather than sitting in the shadows and looking on as your family and friends take part in cycling, swimming or riding a horse – all activities you would LOVE to be able to enjoy too?
Relaxing on a beach and feeling AMAZING in that swimsuit two, three or even four sizes smaller than what you're currently wearing?
Going on a family holiday, swimming with the kids and enjoying the heat and sunshine, creating new memories, rather than feeling self conscious that people are looking at you
Looking and feeling amazing at a wedding you're attending. Slipping into that dress you've had your eye on all year, rather than having to wear the only one in your wardrobe that fits you.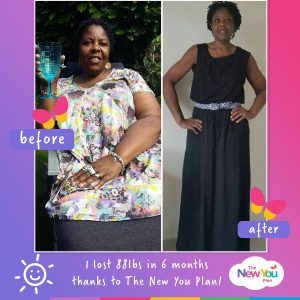 Make all of the above a reality thanks to our Summer Superhero Transformation Bundles
At The New You Plan, we make losing weight simple. We firmly believe that dieting shouldn't be complicated. Would you rather count calories, carbs and macros or choose a plan who has done it all for you? Simply enjoy 4 of our tasty, delicious and nutritious meals a day, weigh in and watch as those numbers drop.
Our plan is LOVED by thousands of customers. If you're working, have kids, no time for the gym or meal prepping, our simple, effective TFR plan is perfect.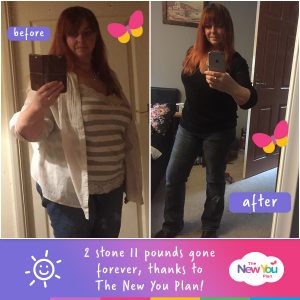 The New You Plan Understands YOU!
New You Plan Founder & Owner Julie-Ann started the company because she wanted to create a diet company that offered a simple, effective meal replacement solution that could help people get to their target weight with ease.
So many meal replacement companies have either bland tasting meal packs, zero motivation or personal development and really poor customer service from people who just don't care about you.
Julie-Ann set out to change this and so The New You Plan was born. She herself lost over 7 stone with the plan and personally helps people everyday in our community. The company has values of non-judgement and encourages everyone to believe in themselves and to give their transformation 100% so that they can live their best life.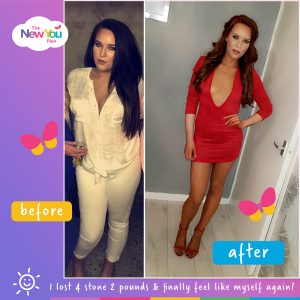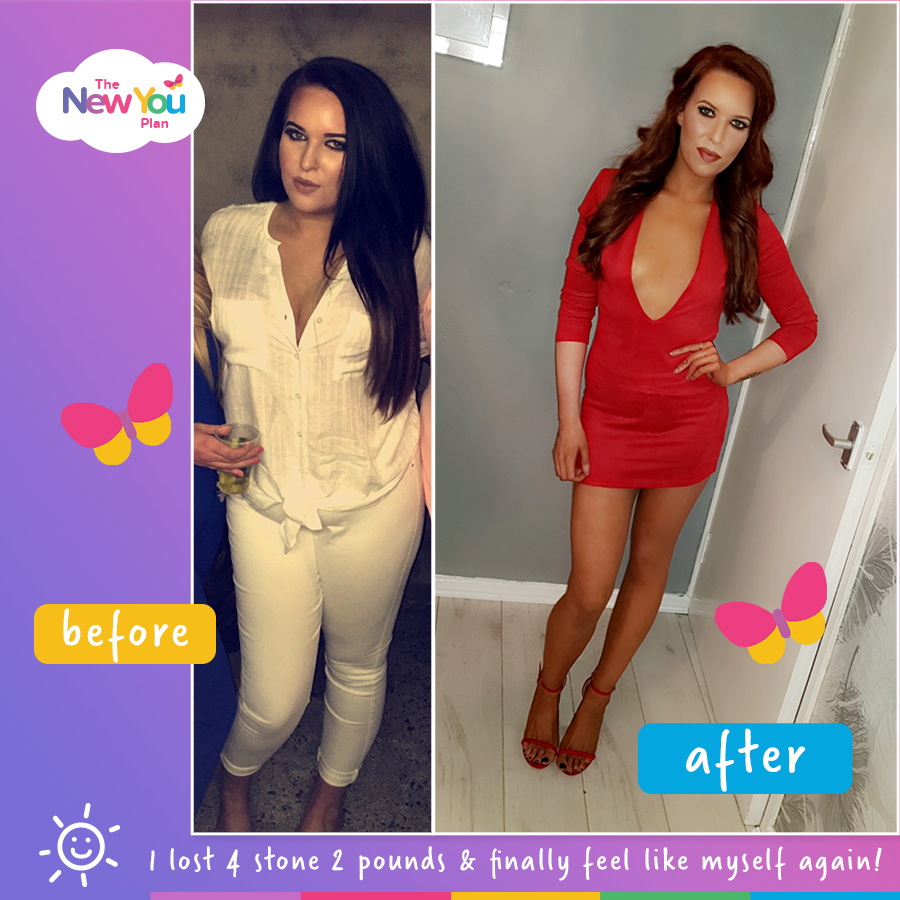 We Deliver on Our Promises!
✓ We have helped over 45,000 customers to kick start their New You!
✓ We have been established for over 9 years
✓ One of our diet meals is consumed in the UK & Ireland every 20 seconds
✓ We are rated EXCELLENT 9.5/10 by over 1800 verified customers on Trustpilot
✓ Our meals are made by nutritional scientists with over 40 years of experience
✓ Our meals are nutritionally complete and meet all the European and UK guidelines for a VLCD & Total Food Replacement Plan
✓ We offer 100% money back guarantee for new customers.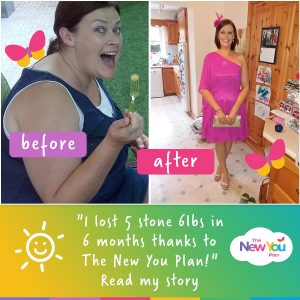 It Couldn't Be More Simple
With our simple, tasty, fast diet meal plan, simply enjoy 4-5 meals or snacks per day. We have worked it all out for you. Our nutritionally complete ketogenic meal plan means no hunger, high energy levels and amazing results. We have an amazing online community to cheer you on 24/7 so that you can get to your goal with ease.
SHOP OUR SUMMER SUPERHERO TRANSFORMATION BUNDLES NOW!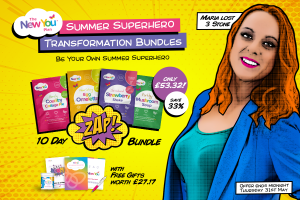 10 Day ZAP Bundle: Save 33% + FREE Gifts Worth £27.17
As well as your choice of 10 day's worth of tasty New You Plan Meals, not to mention a pretty impressive saving of 33%, you'll receive the following gifts, absolutely FREE:
BOOM Booklet
Personal Journey Journal
New You Pen
1 x Orange Zest Water Flavouring
New You Style Workshop Videos & Workbook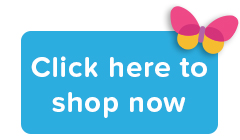 ---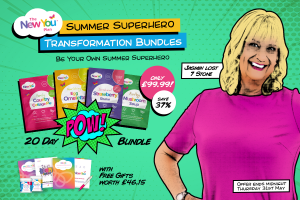 20 Day POW Bundle: Save 37% + FREE Gifts Worth £46.15
As well as your choice of 20 day's worth of tasty New You Plan Meals, not to mention a pretty impressive saving of 37%, you'll receive the following gifts, absolutely FREE:
BOOM Booklet
Personal Journey Journal
Magical Monthly Journal
New You Pen
Orange Zest & Berry Blast Water Flavourings
£5 Gift Voucher
New You Style Workshop Videos & Workbook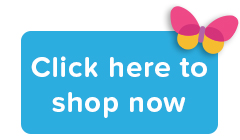 ---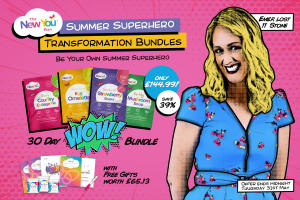 30 Day WOW Bundle: Save 39% + FREE Gifts Worth £65.13
As well as your choice of 30 day's worth of tasty New You Plan Meals, not to mention a pretty impressive saving of 39%, you'll receive the following gifts, absolutely FREE:
BOOM Booklet
Personal Journey Journal
2 x Magical Monthly Journal
New You Pen
Orange Zest, Berry Blast & Cranberry Crush Water Flavourings
£10 Gift Voucher
New You Style Workshop Videos & Workbook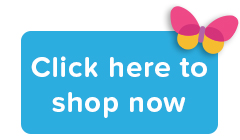 ---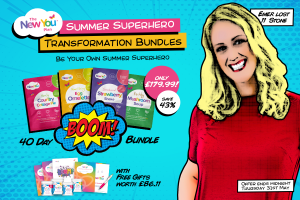 40 Day BOOM Bundle: Save 43% + FREE Gifts Worth £86.11
As well as your choice of 40 day's worth of tasty New You Plan Meals, not to mention a pretty impressive saving of 43%, you'll receive the following gifts, absolutely FREE:
BOOM Booklet
Personal Journey Journal
2 x Magical Monthly Journal
New You Pen
Orange Zest, Berry Blast, Cranberry Crush & Orange and Lemon Zing Water Flavourings
£15 Gift Voucher
New You Style Workshop Videos & Workbook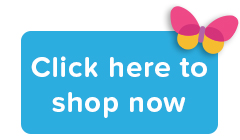 Tags:
new you diet
,
NEW YOU PLAN
,
New You Plan Offers
,
tfr
,
tfr diet
,
TFR tips