Can you share a poem about your New You Journey?
The Highs, The Lows, Your Dreams, Your Goals?
If you have even a flicker of a poet in your soul we would love to encourage you to take part in our New You Poetry Competition.
The winner will win £100 store credit for our website www.thenewyouplan.com and we will announce the winner on World Poetry Day 21st March 2019.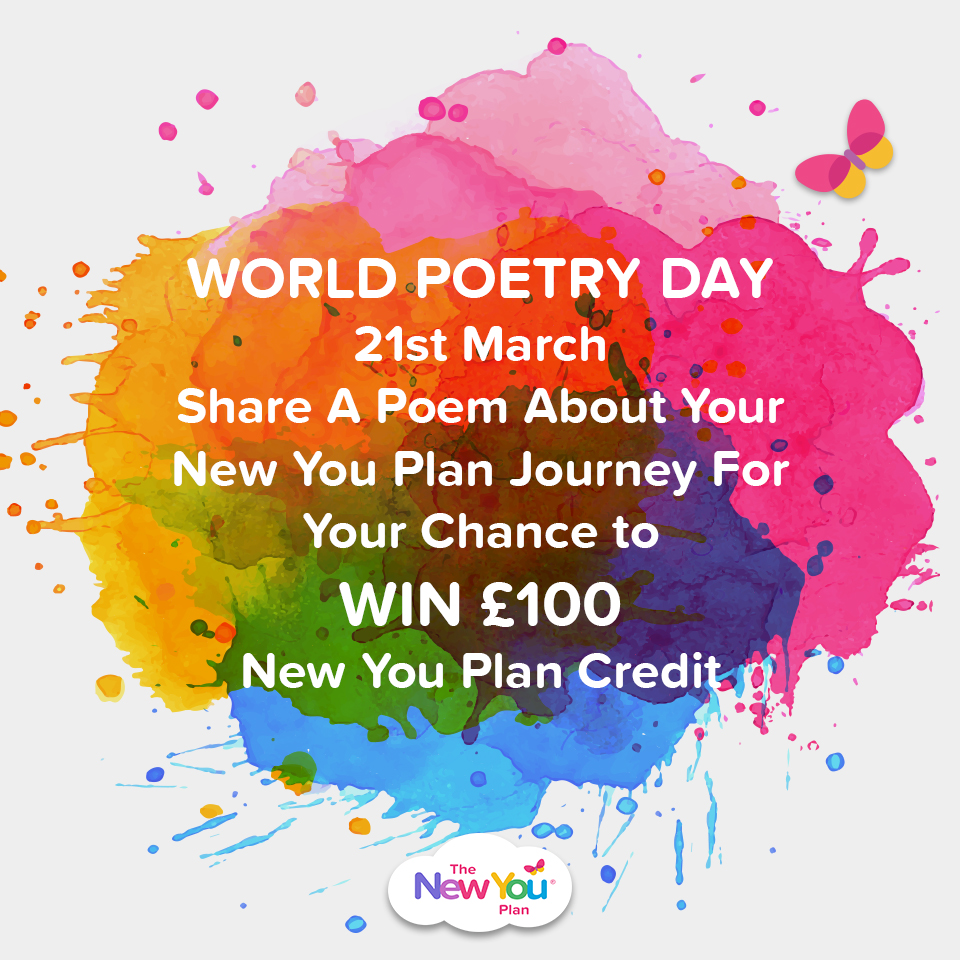 The rule are… there are no rules!
Your poem can be as short or as long as like.
You can be at any stage of your journey, the start, middle or end.
You can write about anything you like related to your transformation.
We can't wait to read your poem.
Please submit your poem to our Secret Slimmers Support group on facebook.
If you are not on facebook you can email us at our support email to submit your poem.
We really cannot wait to read your poem. The winner will be announced on our blog on World Poetry Day.
Good Luck x