The thing that makes us the happiest is hearing that our customers LOVE The New You Plan. Check out just some of the posts shared in our Secret Slimmers group about how this plan has changed our customers' lives and why they think New You in the BEST TFR Plan…
Ellis said:
"I love New You because it has given me a new lease of life. Before I was happier sitting in a corner than joining in. Now I am doing a lot more especially with my 3 year old. I like having my photo taken now where before I hated it. It has to be one of the best diets ever!! It's so easy to do and fits in well with me as I am so busy at the moment with a 5 month old and a 3 year old. I am getting so many compliments which is such a boost. My physio even told me I don't need to go anymore as I am now pain free. The food choice is so varied, I love the hazelnut bars, pancakes, brownies etc etc. My friend saw the change in me and decided she would give it a go too and is doing so well also. So far I have lost 53lbs – 3lbs off 4 stone and 17lbs from my target. I still can't believe it. My size 14's are even getting too loose. Oh and I already fit into my goal dress for a wedding on 11th Nov. 😀
Edit: Forgot to add how helpful and supportive the Cheerleaders are and the team and also the other Secret Slimmers on this page. And I love how the deliveries come so quickly 👍"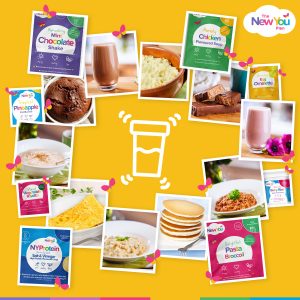 Pauline said:
"I have lost 8 stone 4 lbs to date. I love the New You Plan because it changes lives. The whole concept from beginning to end is amazing. The support from the New New Team is second to none. Secret Slimmers has changed my life so much; being able to talk to people who are going through the same things, same feelings is just fantastic. The food tastes fantastic – no portion control needed, it is all done for you, just grab and go. There is no faffing about with scales or calories you simply pick what you fancy and Bob's your uncle – delicious food in minutes. I have tried the rest. Now I am doing the best x"
Joanne said:
"This plan literally saved me health wise from joint pains, and a life of diabetes. Meals were delicious and the plan was easy to follow. I lost 7 stone since Jan 2017. I'm now maintaining. I've got so much energy, back in the gym and doing charity runs, thank you New You x"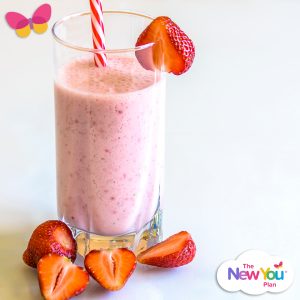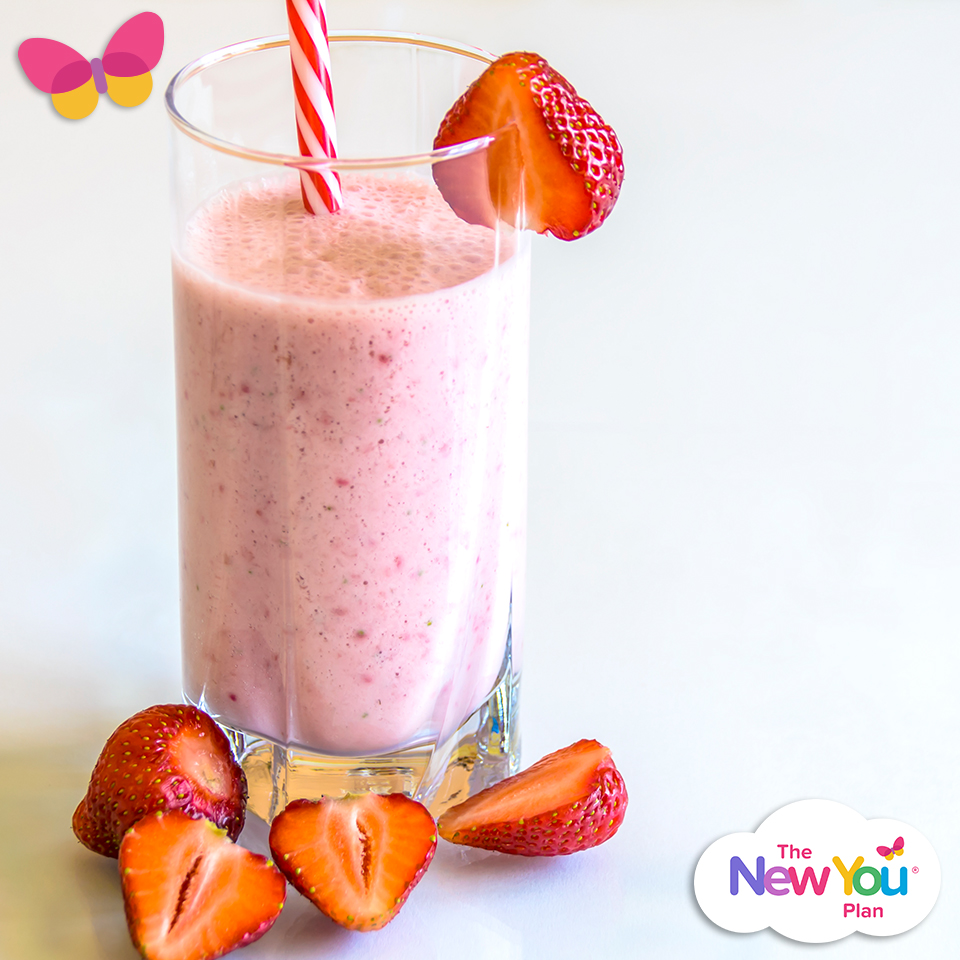 Lorna said:
"Love the fact the Plan has given me my confidence and zest for life back because I see my shape changing! 32lbs down!" 
Rishnoor said:
"Things I like about the plan…. It's easy to follow. It saves time. It gives me control. It gives me variety. The support of just fab. The competitions keep me focused. The quotes keep me motivated. Customer support is super efficient. I see results quickly. I have great energy on the plan. I fit into clothes I've not worn in two years. I try things I've never tried before – like a sky dive 
 It's the best plan I've ever come across and it works. I did the plan 5 years back and lost 3 stone. I'm now on the plan again since 8th Oct and my first weigh in was a loss of 5.5lb."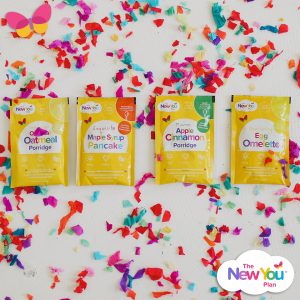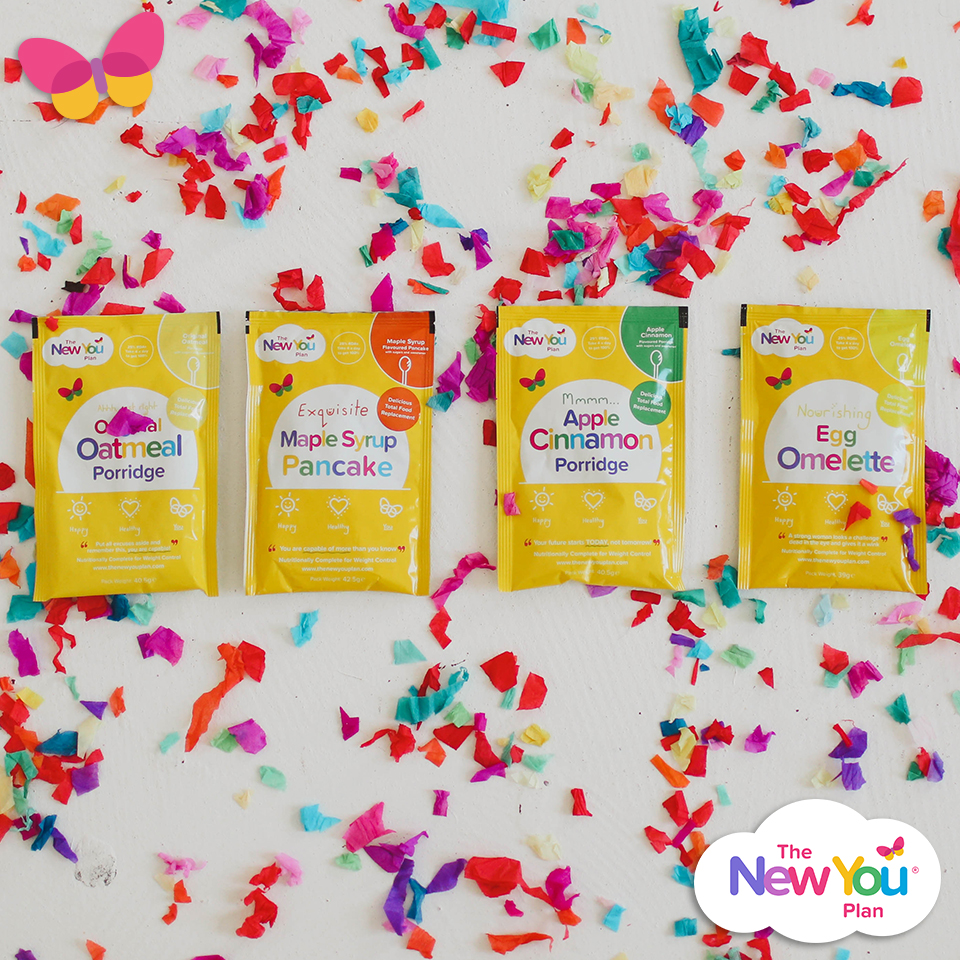 Laura said:
"I love the variety of foods and flavours – you forget it's a diet! The support that is available is so helpful – it's helped me get inspired. The support guys on the end of the phone/email/Facebook when you get in a flap with your order or what your doing. It's not just a parcel you get – it's a complete package of yummy and helpfulness that ends with great results. I signed up a while ago, but only just started – life's little hiccups – so hoping to see fabulous results like others shortly."
Caroline said:
"I love the no prep approach, I love the way the meals taste GOOD and not of protein powder. I've lost 13lbs and just stocked up again to go at it hard before Christmas to be able to fit into the little black dress."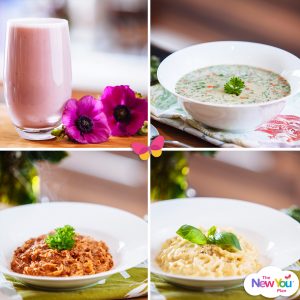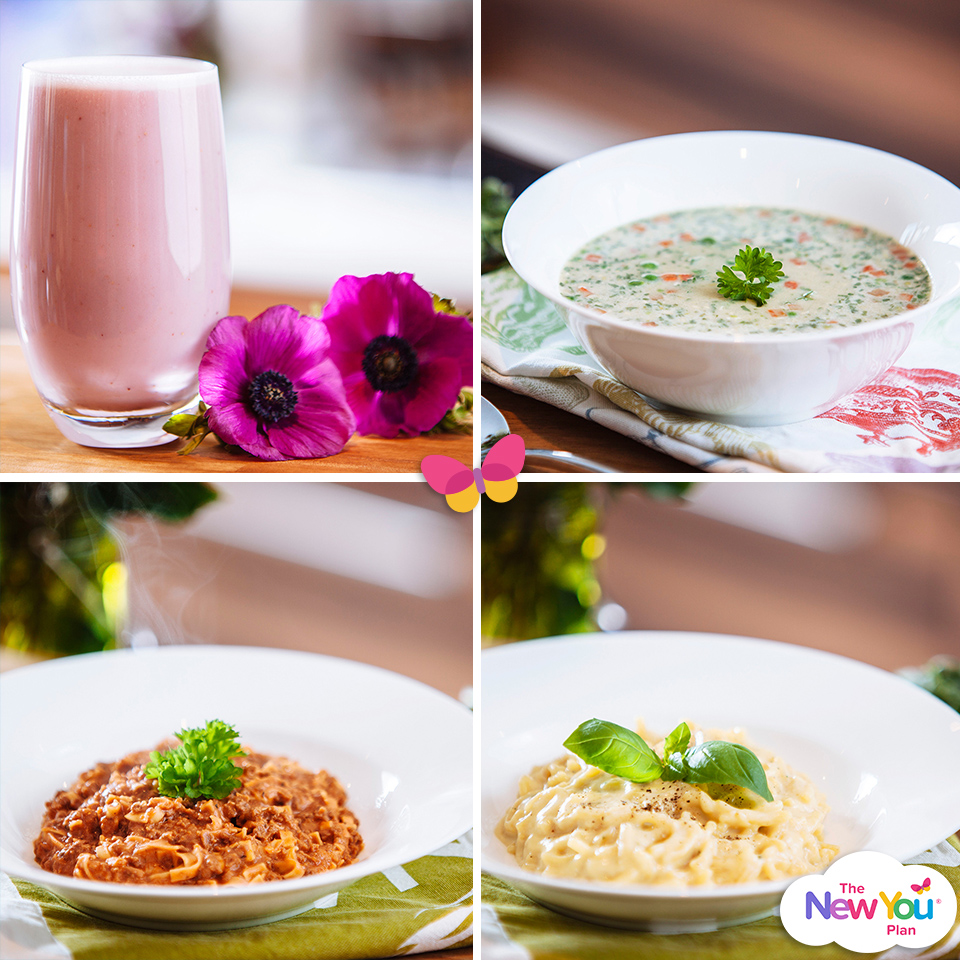 Tania said:
"Love how easy this plan is once your mind is fully focused! I love the variety of meals and shakes!
I love love LOVE that we get snacks/ crisps, makes it feel less like a diet and definitely helps stay on track. I love the cost… I know of a similar one that is more than double the price and not as many great options or snacks. I LOVE THAT IT WORKS! I love the support group and the cheerleaders who quickly snap you out of the risk of blipping. I love everything about it 
 I started 5 weeks ago today and have lost exactly 2 stone"
Dolores said:
"I am 4 week today started the New You Plan. I have lost 16 pound so far. This plan really works for me. I now know my favourite meal types. I love to have varied things each day like a shake for breakfast, a soup for lunch, a burger for dinner & a nice fudge nut bar in the evening. I also love having the treats as well. I love the raspberry & white chocolate flavoured wafer, salt & vinegar crisps & cheese & onion tortillas. They are wonderful at the weekends. I don't feel deprived or hungry on the New You Plan which is a bonus. It really works for me. I love the New You Plan.
"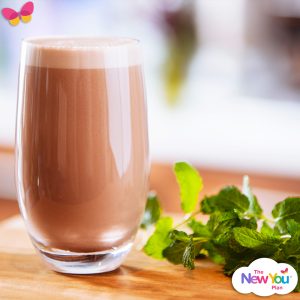 Barbara said:
"I've lost 23lbs at last weigh in, hopefully more tomorrow. I love the ease of this diet, everything is so easy to make, no drama, no cooking. I love how all I have to do every morning is decide what packs I'm having. I love how I see the weight come off, I love how I feel and most importantly that for the first time in months my ulcerative colitis is controlled and I'm symptom free!!
Edited to say: weight loss is now 27lbs…0h yeah"
_____________________________________________________________________
Get started on the BEST TFR Plan TODAY!

Getting started is the first step in your journey to a brand New You! To help you understand fully how our plan works, our Get Started page with designed specifically for people new to the plan.
Head over to our site where you'll find tonnes of important information including how our plan works, the science behind it, loads of top tips, information on our meals, as well as real customer testimonials.
Click here to visit our Get Started page!
*Everyone is different, and we can't guarantee how much weight you will lose.  Check out our success stories to see what our customers have lost.