Happy New Year from Team New You! Read a personal message from our founder, Julz and start creating your new you today!
We are into our 9th year now of helping people to kick start their new you with our specialist meal replacements. Even now we still get a buzz when we get the amazing privilege of watching our customers create a jaw dropping transformation with our plan!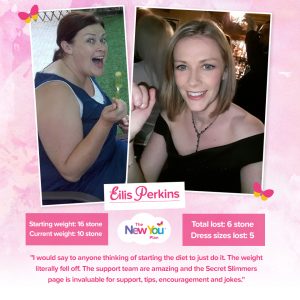 2018 was a great year for The New You Plan! The year saw so many amazing success stories and customers who are now stepping into 2019 feeling proud of what they have achieved, with the confidence and energy to set new exciting goals. I know that 2019 is going to be the best year yet for our customers, as every year we are learning more about how we can help people more!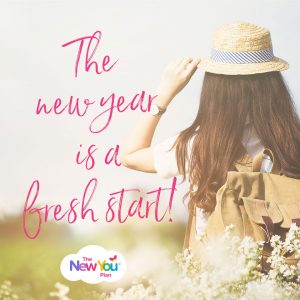 The new year is always an extra exciting time. It is a fresh start, and another chance for us all to step into a healthier, happier version of ourselves. We have a few months before spring and this is the perfect time to buckle down and give ourselves 100% commitment.
The one thing that I notice about all our big success stories over the years is how easy they make it look! The reason it is easy for them is that they see total food replacement as their VIP fast pass to living the life of their dreams and feeling happy and healthy in their body. How amazing is it that you can eat 4-5 tasty meals a day with no faffing about and get consistently motivating results without feeling hungry or having to spend hours meal prepping or counting calories and macros?!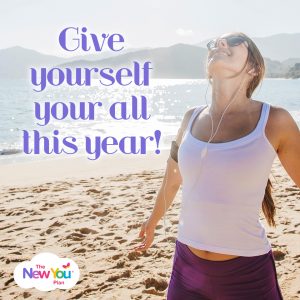 I have one message for you in 2019. Give yourself your all this year. We only have one life. How fast are the years going by? Can you believe that next year it will be the year 2020? I remember being younger and imaging 2020 as a futuristic world, and now it is less than 12 months away.
Life is one amazing adventure. We all have different lessons to learn, different seasons to experience, and different demons to overcome. Celebrate who you are now! Be grateful for the lessons and use the past to help you create a better future.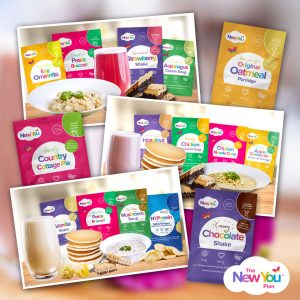 Your future starts today – right now so make sure you are holding the pen and writing your own life story. We have a new range of journals and workbooks you can fill in to help you get inspired and focused on making your dream life your real life! Don't let the days and weeks go by without taking action on your dreams. Have a sense of urgency and energy about your goals and your transformation. Make every day count.
Never give up on your dreams! Believe in yourself and know that you can and will do this. We hope that we get to share your amazing new you journey with you in our Secret Slimmers support group!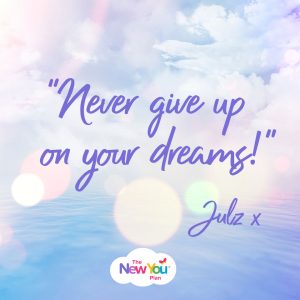 Have your best year yet!
Love,
Julz xo
__________________________________________________________________________________________
Kick Start 2019 With Our New Year New You Bundles!

Shop our 3, 6 & 12 week bundles with FREE bonuses to help you get clear on your goals and SMASH them!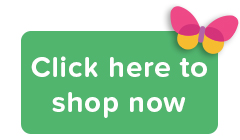 Tags:
January diet
,
new year
,
New You
,
NEW YOU PLAN
,
tfr
,
vlcd