How we spend those first few moments of the morning can really impact the rest of our day and with the help of our Magical Me Journal, you can get your day off to a great start!
Believe it or not, how we spend those first few moments of the morning can really impact the rest of our day, so for a minute, we'd like you think about your morning…
Did you wake up refreshed, ready to take on the day? Was it relaxed and easy? Did you think about how exactly you want the day to go and make plans to ensure this happened? Or, was it the usual chaos of hitting the snooze button, rolling out of bed at the last possible second and rushing out the door in a frenzy of chaos and clutter?
This month, we are on a mission to help our customers get their days off to a better start. Because how we begin our day really has an impact on how it unfolds.
So how exactly can you do this? Using our Magical Me journal is the perfect place to start!
At the start of the journal there are some exercises that you fill in to help you get motivated and focused for the month ahead. Then everyday you have a journal page to fill in that helps you to focus on the day ahead.
A lot of people who struggle to get motivated simply haven't connected with their WHY. When you have a BIG WHY, this makes you have an EMOTIONAL reaction. Then your chances of success are much bigger.
If you don't have any emotions when you think about why you want to lose weight, your WHY isn't big enough or emotionally you are in a place that you just can't connect to it. This part is crucial. It's important to get to the emotions. Journaling can help you to do this. So please do take part. You owe yourself the opportunity to get connected to your WHY. You motivation can come from inspiration or desperation! It doesn't matter where it comes from, you just want to feel the emotion of your motivation.
Have a look at all the different areas of your life, such as your confidence, health, energy, mindset, kids, partner, family, friends, love life, social life, events, sports etc. Who do you want to be showing up as in these areas of your life? Can you connect to emotions in some of these areas? Yes?? Good!
In the journal we help you to go deep into six different motivations. First you want to identify what one motivation would be – maybe that would be to look good so that you feel confident to date again.Then you want to list out six reasons why this would be important to you. Be as brutally honest as you can – this is your journal; nobody else is going to see it or read it so make sure you write from your heart and write out your biggest fears and your biggest desires because you want to create as much emotion as possible when it comes to your motivation to lose weight this month.
If you would like to share some basic information about your why, please reply to this email or tell us in Secret Slimmers.

P.S. when you shop either of 3 or 7 Week End Summer Strong Bundles, you'll receive our Magical Me journal FREE (along with some more amazing gifts)…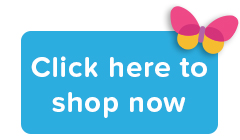 Tags:
Bullet journalling
,
Diet journal
,
Journalling
,
Magical Me Journal
,
New You journal