I'M BACK!!!

Oh my word!! What a week back on TFR and already feeling even more amazing than I thought possible, 9lbs down this week and OMG I'm jumping around with Joy. It's absolutely incredible how well I feel when I do TFR, I was a little nervous coming back onto TFR as I had been so good on re feed never touched any Carbs or sugary treats so it was absolutely amazing to feel great and super amazing on my 5 weeks of refeed, I was in Brighton last week and on my return even though I had been good with food I had still put up about 5 lbs due to the alcohol on this trip but that was fine I had given myself the plan of drinking while away but also the control of food when I'm out and about. So Boom 9lbs off this week brings me to a total loss on phase 2 99lbs wahoo, I can't believe it and I'm so excited to even just lose 1 lbs next week so I can celebrate with a 100lbs loss since November 4th. Wahoo.
#Mchallenge – well what can I say Julie-Ann and the New you team have done it again, this amazing new challenge is really set up and going so well, I believe there is at least 600+ people involved in this amazing challenge and its so good to see everyone posting on their personal social media sites, I know I have taken to this really well and I am super proud of my weight loss and I would love to help others also achieve their goal and feel the amazing difference in a short time. Remember this diet is not forever whole you are on TFR make sure to stud a really good re-feed plan so when you come off it will be so much better and easier for you. I have had some amazing response from friends and family who have not known about me being on the plan it's a great boost I can assure you of that.
---
Huge well done to everyone taking part in the #Mchallenge and it's great to see so so many people involved and embracing this challenges, keep the good work up. I was shocked this week I was one of the lucky winners that had posted publicly on my pages Facebook, Instagram and twitter and I won some cash for my next order which of course will come into good use!! Well done everyone if you're not taking part there is still loads of time to get involved.
---
This week has been an emotional one for me, back in November when I started phase 2 I was at my very lowest point, I had a lot of issues in my personal life going on to a point I broke down and was completely left in the dark. I was upset and so so down, I decided on the 4th November that I had nothing left to lose apart from my weight and I channeled every bit of my energy as little as there was into the New You plan, I hadn't really taken into account that I would have been going to America 3 weeks later and when I actually thought about it I panicked and said to myself I have been to America countless amount of times and I can do this for myself and I will do this for myself and I decided I would stay on plan while in America for 8 days, I actually loved being on plan there as it was so easy and I felt absolutely amazing the whole time I was there full of energy and knowing that I was going to be buying my goal clothes was even more exciting I can tell you that. So we shopped till we dropped and we had the most amazing holiday ever, and when I came back I had the pleasant surprise that over the 2 weigh ins I had lost an incredible 16lbs I had a feeling it would be a big loss as I was walking everywhere in America and loved being so free and able to walk. Being on plan while being away takes a lot of planning but I assure you it's so worth it knowing your 100% and coming home to great results.

This week has been amazing with the #Mchallenge and lots of people joining on, I noticed there is a lot of people struggling to get past day 2-3-4 and I'm just advising you all, Dig deep and head down there is no better feeling than I am feeling right now, I know how hard it is but it's something you must overcome to be a better healthier person, along my journey I have dealt with my food issues and demons and I have now found a way and healthier lifestyle that I know once I am finished and hit my goal I will be able to Maintain my weight with the help of the New You Products of course, there is no doubt about it I have managed to do so well because I have changed my lifestyle, I can assure you all this is possible for you all too, once you hit Maintainers page you will see the beautiful healthy food you can have and don't need to be hitting high carbs anymore, I have found that Carbs are my enemy now I'm not saying everyone is the same but I find when I have carbs I am bloated feel sick don't sleep well and of course pile on weight, While I was on my extended re feed I enjoyed the most amazing food ever x and all carb free or very low carb.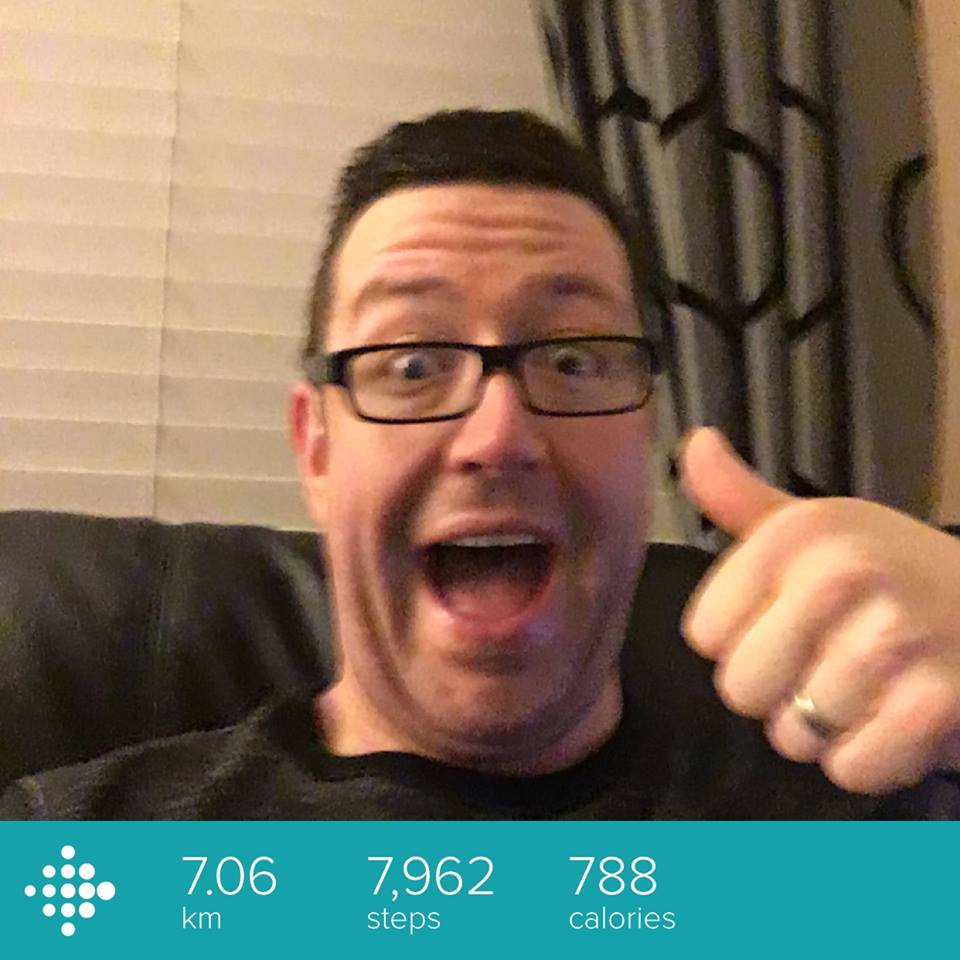 I have had the most amazing fun ever on my first week back on TFR I'm back exercising at least 4 times a week with 7km min, I'm loving my new daily focus on life and exercise and of course to get ever so closer to my goal so I can go on holiday and enjoy it all the time, I still have a little to go to goal so I'm planning on staying on TFR and doing fresh focus when I have plans coming up over the next few weeks. I was looking into the new Fit Bit Blaze, I really really want it lol and have now hinted very badly to Kieran that this would help me more lol so I'm hoping he gets the message and gets it for me when he can lol..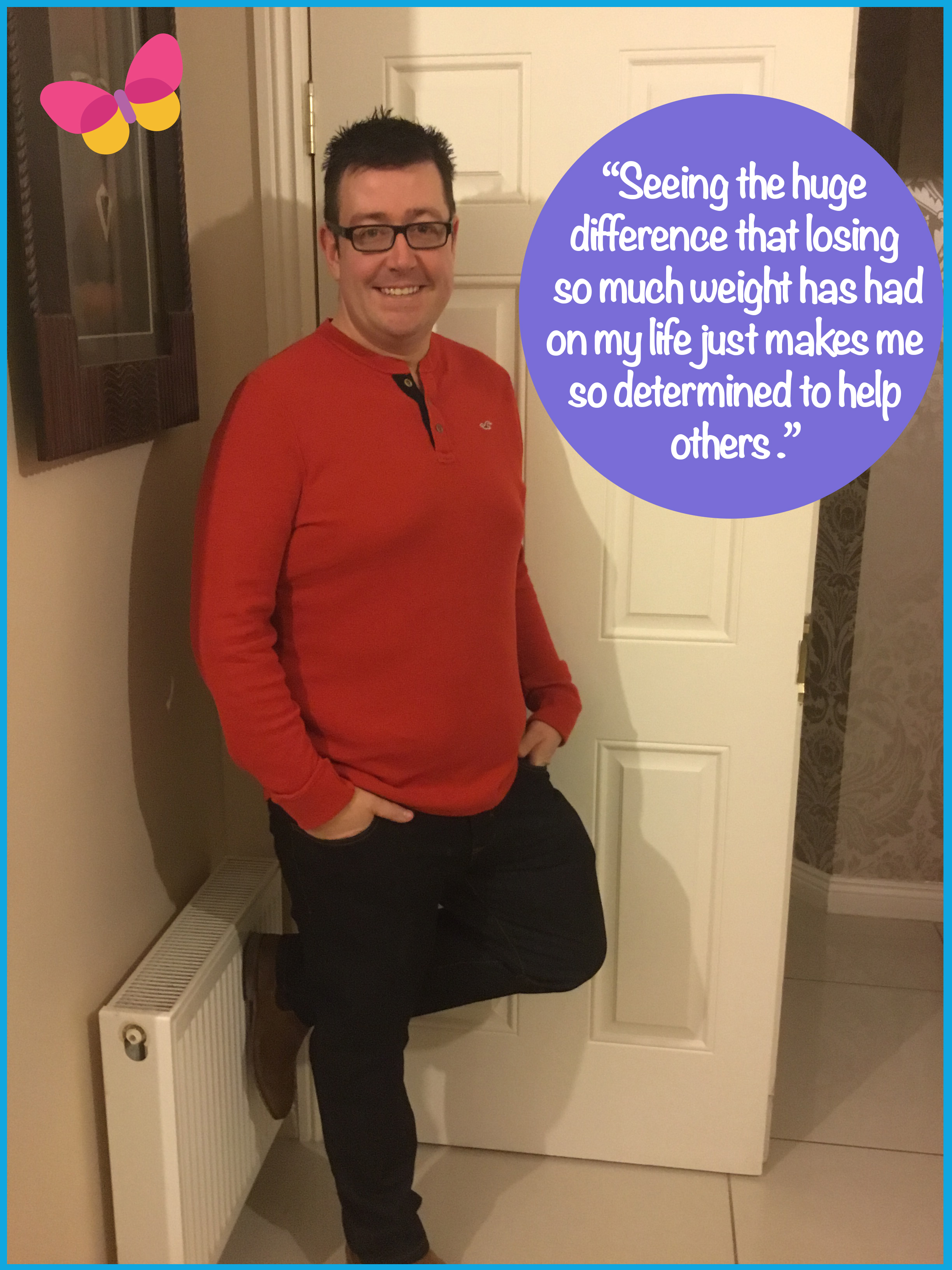 This week focus on yourself, make sure you are enjoying the plan and make sure you are giving enough time to look after yourself too, it only has to be a small treat like a bath a book or a walk but look after yourself and reward yourself ( non-food ) for doing the plan and doing so well.
Love to you all as always and forever yours
Darren xx
Tags:
Dieting
,
Feelings & Emotions
,
Motivation & Inspiration
,
new you diet
,
The New You Diet