*Weight loss results may vary and are different for each individual.
Hi Everyone My Name is Fiona Allison, I am from Harrogate, North Yorkshire, I have a lovely supportive family consisting of Roger, Lily age 12 and Eloise age 7. I also work part time in Health and Adult Services for the County Council, which is a really busy role both in the office and meeting people in their homes.
I love to socialise with friends and family. I really enjoy baking cakes and cooking meals. I love catching up with friends over coffee and having meals out in restaurants. I also love to have friends and family over and cook for them. We spend a lot of our time as a family enjoying days out and playing in the garden. I have a 13 year old chocolate Labrador who I adore. I go to Aqua Zumba every week which I have been doing for years.
Tell us about your weight and lifestyle before you started the plan
1.What was your starting weight?
20 stone 8lbs although the week before it was 20.11
2. What was your dress size?
I was wearing a size 24 jeans
3. Have you tried other diets?
Yes I have been a member of a conventional food diet for many years with a few breaks in between.
4. Why do you feel you put your weight on and what have you struggled with before starting the plan that stopped you from losing weight?
I have always struggled with being overweight. I have been dieting all my life. In my 20's and 30's I had lots of fun….drinking, partying, eating out. I worked away from home and stayed in hotels quite a lot too so ate hotel or restaurant food a lot. I also enjoy baking cakes and probably this hasn't helped.
5. How did you feel before you started the plan?
I felt desperate, without options and sad. I wrote in my day 1 emotions checker excited, nervous, apprehensive about liking food, worried I can't do it and optimistic.
Tell us about when you started the plan
1. What moment or event started your weight loss journey?
Weight loss on a conventional diet was plateauing (although I have lost a lot on it) my hips were getting worse quicker than I was losing the weight. It was a vicious cycle. I needed to lose weight to have an operation but I couldn't lose it fast enough due to my lack of mobility.
2. How did you hear about us?
My friend Kristen had been successful on the plan before I knew her and she recommended new you when I said I thought I needed to do a vlcd.
3. What made you decide to join The New You Plan?
I was Recommended by a friend.
4. What plan have you been following through The New You Plan, Fast Focus, Fresh Focus or Family Focus?
Fast focus I think…. 4 packs 4 litres
5. Why did you choose the plan option ie Fast focus?
I wanted to make a change to what I've tried before and have quick results.
6. How long have you been on the plan?
12 weeks on Thursday 23 June refeeding on Friday.
7. How much weight have you lost?
4 stone and 4lbs*
8. How many jean sizes have you lost?
3 was size 24 now size 18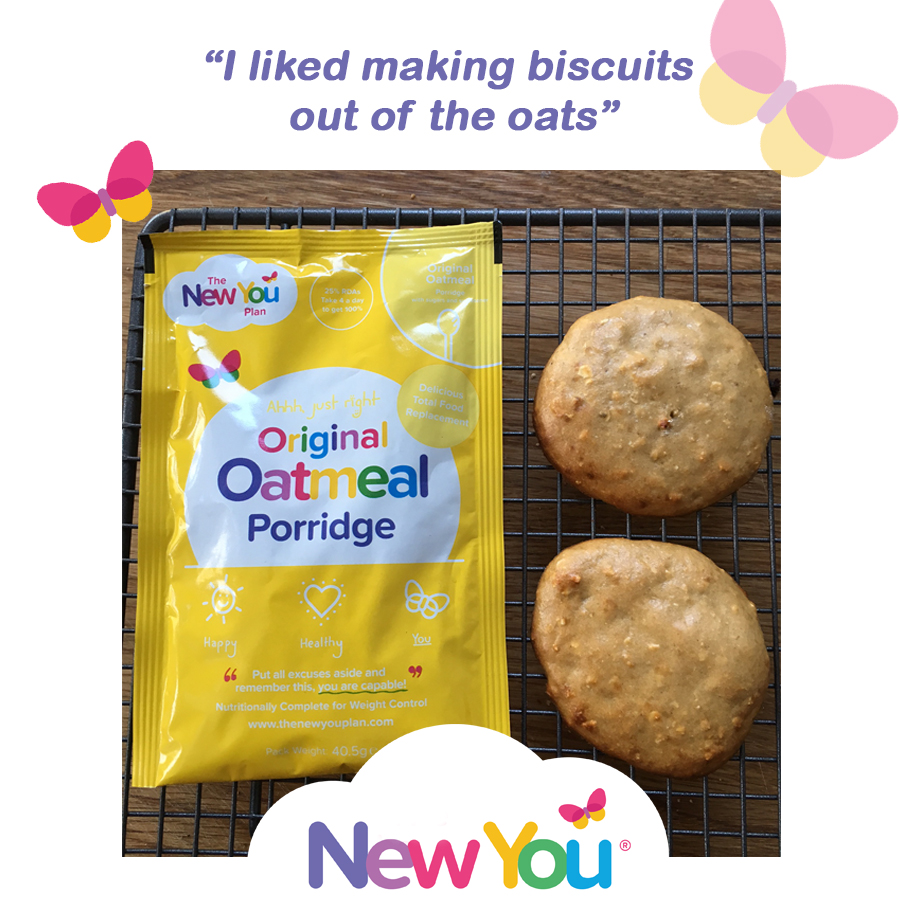 Tell us about what you enjoyed while doing the plan
1. How has the support of the New You team helped you?
Knowing that there's someone to answer my questions has been fantastic.
2. Tell us what meals you enjoyed and why.
I have a lot of shakes and at least one bar a day. I got bored of the meals but up until week 5 or 6 I had the chilli, pasta carbonara and pancakes as my favourites. I liked making biscuits out of the oats but didn't like them as porridge.
3. What was your daily menu.
Monday to Friday water in the morning, shake around 11, coffee between 4-5, shake around 5-6, tea or coffee and a bar or a wafer in the evening.
I didn't buy any snacks for the first few weeks as I could trust myself to have extra. I thought I may eat them all!
I really like the strawberry bars, the truffa bars and the wafers just really get me through the evening or weekend sometimes.
I've eaten too many wafers and sometimes on the odd occasion I've been naughty and had instead of a pack. When I was over 17 stone I only had 5 packs when I really needed them. The crisps are so delicious!!! Lovely hot of salt and vinegar.
4. Would you recommend customers to join secret slimmers?
Yes I relied heavily on this support group for a lot of weeks. I was spending g a lot of time on the group reading of posting. It's such a source of inspiration and support. The best form of diet support I've experienced. I've also pushed myself out of my comfort zone by posting, asking questions, posting photos and videos.
5. If yes explain why how has secret slimmers helped inspire you?
Actually seeing people change in a matter of weeks is very inspirational. I remember being amazed (I still am) at seeing the transformation and thinking how lucky the person is and it won't be me. I couldn't imagine I would ever lose like those people but it gave me hope and peoples stories inspired me to stick at it.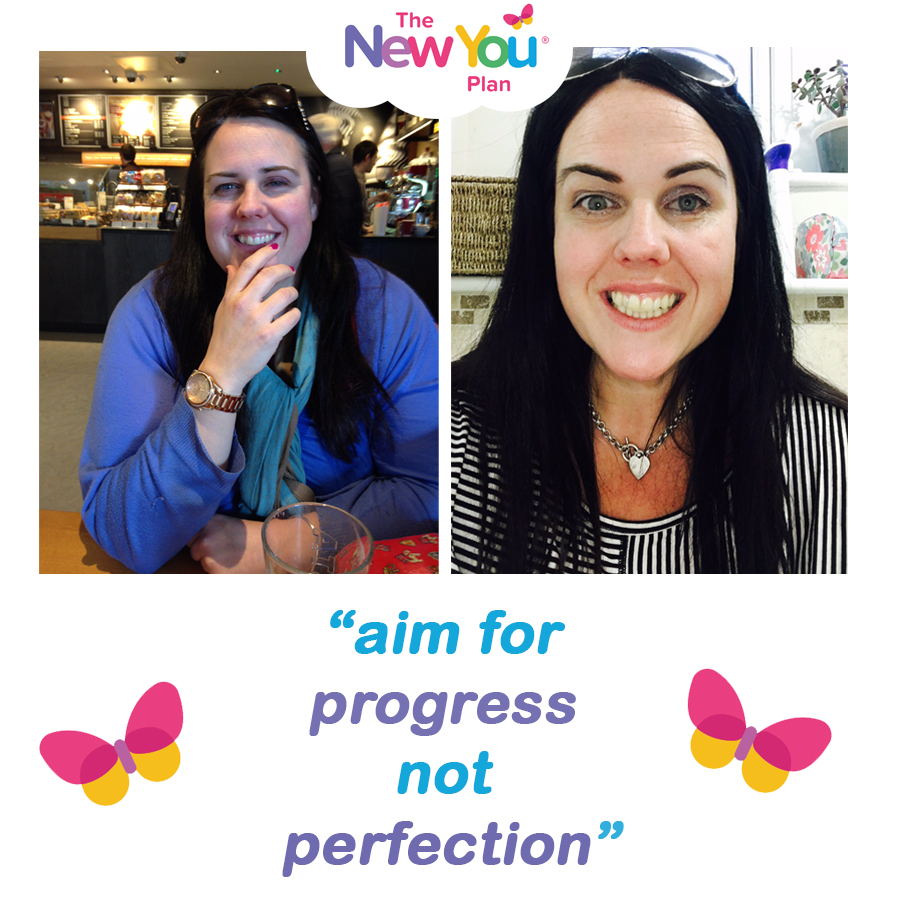 Tell us about how you feel now?
1. How do you feel now after losing your weight?
My head hasn't caught up with it yet. Daily people say nice things to me and I feel quite embarrassed but also really pleased. I've completely changed shape which I am loving. I don't feel as if Im always the biggest person in the room or that people are looking at me. I suppose I don't feel as self conscious as before. I actually look in the mirror and think I look ok. I still have a long way to go as I need to lose another 4 or 5 stone. But for now I am under my NHS target so I hope to find out if I can now have my hips done. I'll find out on 21 July.
2. What weight are you now?
16 stone 4
3. What dress size are you now?
18/20
4. Have you reached your goal?
No not yet i have a little more to go.
5. If you have not reached your goal what is your goal and how much more do you want to lose?
My goal is 12 stone so another 4 to lose.
6. How has your weight loss impacted positively on your ever day life?
It's nice being smaller and fitting through smaller gaps. People giving me amazing compliments, having control over my weight and actually feeling for the first time that being slim is achievable.
7.What was the nicest compliment you received since reaching your weight loss goal or current weight lo

ss?
That I look absolutely stunning and that I certainly do deserve it!!
8. Do you feel your mind-set has changed with following the plan for example do you feel you have a better understanding of food and this will help you not to go back to old habits?
Yes I feel as if taking a step back from food has enabled me to appreciate it more. I am hoping that I will be able to have smaller portions and be more controlled when eating everyday foods.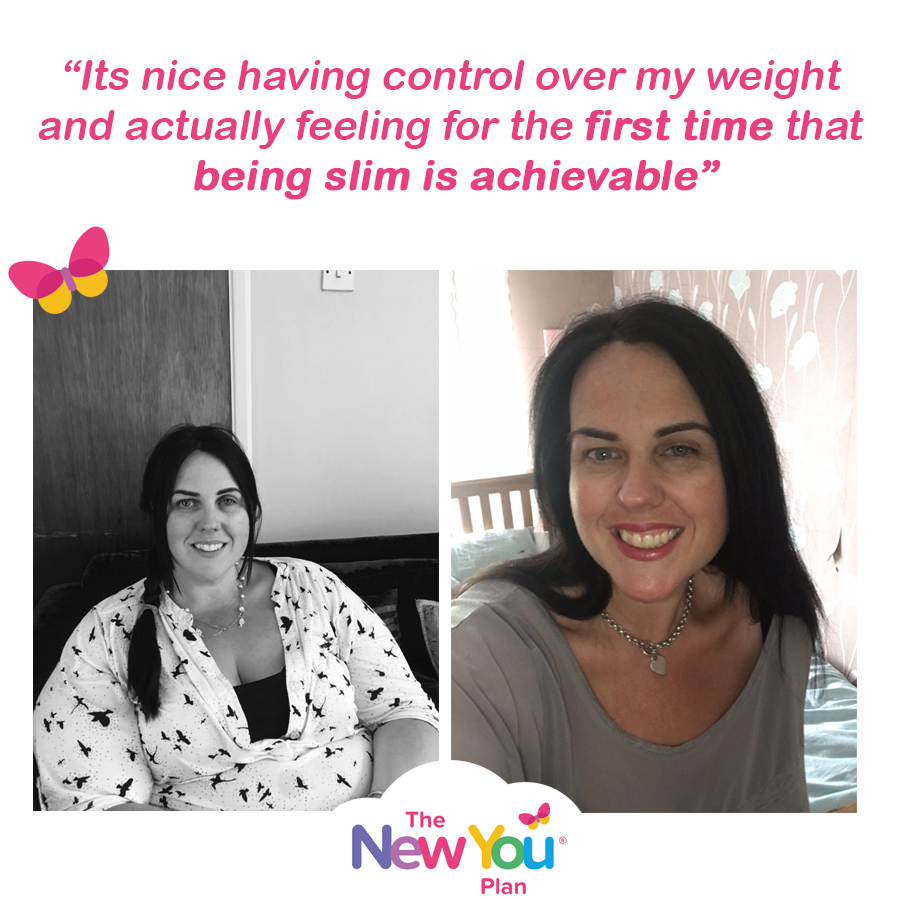 Tell us more
1. Do you have any favourite sayings, quotes, or anything that inspires you?
Nothing tastes as good as being skinny!!! My husband runs marathons and says to me; aim for progress not perfection. He is my strength. I told myself if I could complete one day on TFR that I could do a week. Then I would have a good weight loss and be motivated to continue. Nothing tastes as good as skinny… When I feel low, tempted or hungry I pep myself up with this saying.
2. If you were to give advice to anyone considering starting a weight loss journey, what would you say?
Push through the hard moments by looking at the SS FB page. Drink coffee, talk to your best friends. Do anything that keeps you on track. My friend joined with me and we encouraged each other. Post on SS if you feel as if you can't stay on track. Do the plan your way. Oh and book a massage for a few weeks in the future and think 'I deserve this and I will be smaller when i have my massage'.
3. What tips would you offer someone who is thinking about starting their weight loss journey but has not yet made the decision to join the new you plan?
If you can push through the first week you will be spurred on by your weight loss and you will never look back!
Love Fiona
xxxxx
---
START YOUR TRANSFORMATION TODAY
If you're just starting out on your journey, or coming back to the plan then we would recommend our 60 TFR bundle. This bundle will last you for 14 days. You'll be able to enjoy 4 meals per day and 2-3 snacks per week.
What's even BETTER is that with The New You Plan we're more than just a diet company. We are a total lifestyle change: meals, mindset, motivation and maintenance. With unrivaled customer service, a 100% money back guarantee and unlimited online support you'll be able to get in the zone and smash your goals in 14 days.
Benefits of this incredible bundle:
Over 35 Delicious Meals and Snacks to Chose From
All New Customers get Free Gifts Worth £190.95
All new customers can swap products and benefit from a 100% money back guarantee!
Access to our Exclusive Secret Slimmers Facebook Group
Free Shipping on orders over £50!