Ali Campbell Project New You
In Module 2, you'll learn the importance of taking it one size at a time, and celebrating your results throughout your journey. One of the biggest lessons Ali will teach you is to stop saying 'I will be happy when…' and start saying 'I will be happy and…'. This may seem like such a simple change to make but when you think about the source of the pressure, you'll realise that this pressure is all coming from you
We put ourselves under so much pressure to lose weight, to look good and to feel good! But why, why do we do this to ourselves? We then tend to indulge in things we wouldn't have before – it is the pressure that hits us on the head and we cave.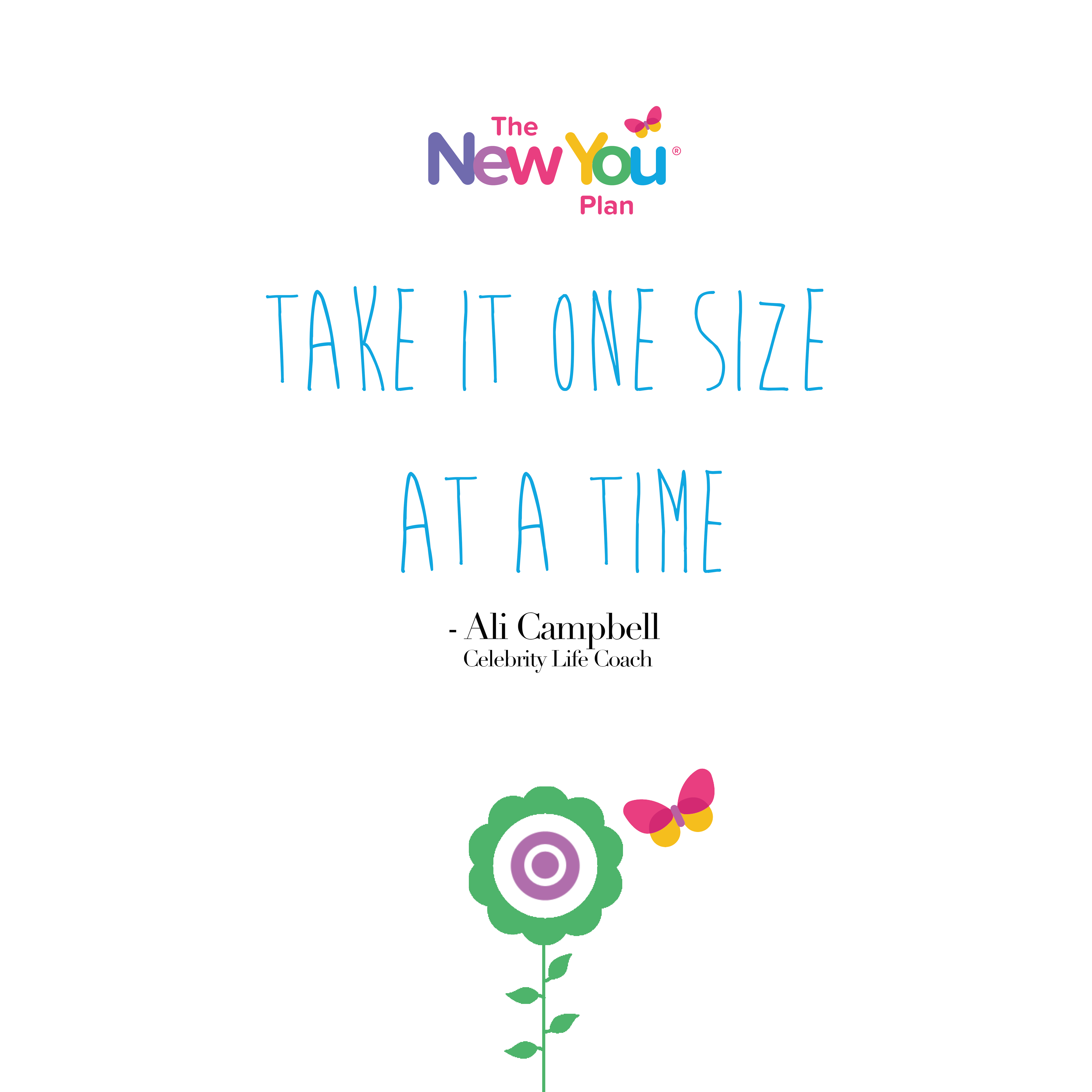 The point of this module is to change your mindset on how you look at setting goals.
We are all guilty of it – we always say we will be happy when we reach a certain weight in a specific amount of time. Your happiness should not depend on you losing 'X' amount of weight.
Change your mind set and say it out loud:
• I'll be happy and …. be able to walk and not get out of breath
• I'll be happy and …. be lighter on my feet
• I'll be happy and …. wearing a smaller pairs of jeans
Download your FREE Module 2 workbook today!
---
Get your Bundle now to get you ready to start your Summer Transformation and commit to today!!
We have 2 AMAZING offers that will help you get summer ready!
Shop our 4 Week and 8 Week bundle and Get The Whole Ali Campbell – Project New You Module FREE as well as a New You drop a Jean Size Journal to record your weight loss achievements etc.
We have so many people joining us at the moment and everyone is after the same thing, that is the ability to change the habits that got us here in the first instance and that stop us from making the change we know we deserve. Ali Campbell the celebrity life coach has teamed up with New You to help you break the mental barriers that have been holding you back!
Not only that you will also get our 21 Day Drop a Jean Size Journal free with these bundles. The Journal is designed to give you a range of mindset tasks to get yourself really focused on being 100% for 21 Days so that you can see and feel the difference in your clothes.
Get ready to Save Save Save and change your Mindset for a Fabulous Healthy summer <3
Shop our 4 week bundle for £155.99/€201.23. 
Get free Gifts worth £111.99/€144.47
Or Shop Our 8 week bundle for £299.99/€386.99
Get free gifts worth £111.99/€144.47
 Order your bundle today and work on your relationship with food to get your head in the right place to smash your goals and stay there!
Tags:
Challenges
,
competition
,
Mindset
,
Motivation & Inspiration
,
Weight Loss