Get all the details on our new 7 week bundle. Save 65% and start your epic spring transformation today!
Spring has well and truly sprung, meaning that Summer is just around the corner! If you have been putting your weight loss journey on hold… don't panic! With our 7 Week Spring Transformation Bundle, you could drop an amazing 2-3 dress sizes in just 7 short weeks*!
With this incredible offer, you'll receive your choice of 7 week's worth of delicious New You Plan Meals (that's a total of 196 meals) for the discounted price of just £199.97, saving you a pretty impressive 65%. That's just the small price of £4.08 per day, leaving you plenty of cash to splash on a sensational new summer wardrobe.
And what's even more exciting about this super Seven Week Bundle, is that you'll receive some amazing FREE goodies worth £174.92! With this bundle, you'll receive the following FREE gifts, specially selected to enhance your New You Plan journey:
20 Pineapple Boosts to boost your weight loss
£20 Gift Card to use on your next order
Orange & Berry Blast Water Flavouring to help you easily drink your recommended water intake each day
Magical Month Journal to set yourself up for success
Personal Journey Journal to record your amazing progress
Ali Campbell Project New You to completely change your dieting mindset
Stretch Yoga Online Video Series to get fit and active for spring
What weight would you like to be 7 weeks from now? How would you like to be 2-3 dress sizes smaller this summer? Which of these results could be yours?*
If you are a size 22, you could be a size 16
If you are a size 20, you could be a size 14
If you are a size 18, you could be a size 12
If you are a size 16, you could be a size 10
If you are a size 14, you could be a size 8
If you are a size 12, you could be a size 6
Every size counts! On this journey we recommend you focus on one size at a time. What event do you have this May? Holiday, wedding or party? How would you like to be 3 dress sizes smaller for it?
The New You Plan isn't just about dieting… It's an experience! We promise you unrivalled support! Shop our 7 Week Spring Transformation Bundle today and you'll receive FREE access to our exclusive Secret Slimmers Support Family. Join the number one weight loss community and meet our success stories who will inspire and guide you on your journey to a brand New You!
So what are you waiting for? Start your transformation today! This bundle ends at midnight on Monday 30th April.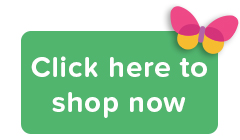 *Weight loss results may vary. This is not a guarantee.
Tags:
bundle
,
discount
,
New You Plan offer
,
Spring diet
,
TFR offer
,
vlcd