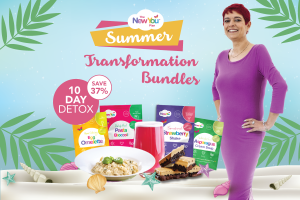 Did you start the year full of good intentions? Did you tell yourself you were FINALLY going to lose that extra weight you've been carrying around for a while, but instead, you've stuck to the same old habits?
Don't panic! It's not too late to put those good intentions you set into practice and once and for all get fit and healthy, just in time for summer.
Our 10 Day Detox Bundle is perfect if you a little weight to lose. If your clothes are feeling a little tight and you feel tired, sluggish and bloated, our 10 Day Detox is what your body has been calling out for!
In just 10 days, you could FINALLY lose that weight you've been telling yourself you will. 10 days is all it takes to see physical changes in your body. Plus, you'll feel more energetic, happier and gain tonnes of confidence in the process!
Are you ready to commit to just 10 days and gain LOADS in the process? Then our 10 Day Detox Bundle is perfect for you.
With your bundle you'll receive your choice of 40 TFR Meals – that's x4 delicious meals per day! Plus, you'll also receive FREE gifts worth £37.33 / €48.16 to really get the most out of the next 10 days.
Your FREE gifts include:
x1 snack in case you need a little pick-me-up, worth £1.99
x1 Pineapple Fat Burner – kick start the fat burning process, worth £1.29
x1 Peach Drainer – Clear out your body and rid it of nasties, worth £1.20
£5 voucher to spend on your next order
Printable weight loss trackers to record your amazing progress, worth £9.00
Daily motivational video, delivered straight to your emails to keep you focused & on track, worth £10.00
'What's Next? Eating Guide' to help you continue your good work & maintain that weight loss, worth £7.99
Access to our private, EXCLUSIVE Secret Slimmers Weight Loss group – your secret motivational weapon… priceless!
FREE shipping
Plus, all new customers will receive a FREE Blender Bottle to easily mix up our delicious Shakes!
This 10 Day Detox Bundle is only £49.99 / €64.50, saving you a cool 37%, and at only £4.99 / €6.43 per day, it's an absolute steal!
So what are you waiting for? Say hello to a brand New You and shop your 10 Day Detox TODAY!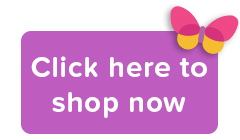 Tags:
10 day detox
,
detox
,
diet detox
,
Summer Diet
,
summer weight loss
,
tfr diet