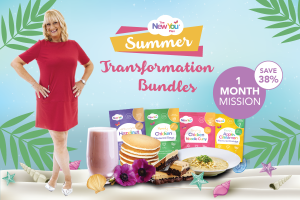 A month is such a short space of time. It's gone in the blink of an eye and before you know it, we're onto the next one. BUT, in New You Plan terms, BIG things can be achieved in the short space of just 30 days.
Wouldn't it be wonderful if you dedicated just one month to yourself and YOUR transformation? No doubt, like many people, you started the year with the feeling that it was going to be YOUR year. But somehow, life just got in the way as it usually does, and here you are, five months into it, still waiting for that 'perfect time'.
Are your jeans too tight? Would you love to drop a dress size* and feel comfortable and more like your old self? Imagine starting the summer having to shop for an entire new wardrobe because your clothes no longer fit? Or even just being able to slip into the clothing that have been relegated to the back of your wardrobe, waiting for when they finally fit again.
We have good news for you. It's still the first half of the year and NOW is that perfect time to start your transformation. Our 1 Month Mission Bundle is perfect for you!
You could drop a dress size* in just one month!! Which of these exciting weight loss results could be yours?
If you are a size 20, you could be a size 18
If you are a size 18, you could be a size 16
If you are a size 16, you could be a size 14
If you are a size 14, you could be a size 12
If you are a size 12, you could be a size 10
If you are a size 10, you could be a size 8
With your bundle you'll receive your choice of 120 TFR Meals – that's x4 delicious meals per day! Plus, you'll also receive FREE gifts worth £76.27 / €98.39 to really get the most out of the month.
Your FREE gifts include:
X2 snacks in case you need a little extra, worth £3.98
X1 Water Flavouring to help you easily up your water intake, worth £5.99
x1 Pineapple Fat Burner – kick start the fat burning process, worth £1.29
x1 Peach Drainer – Rid your body of nasties, worth £1.20
£15 voucher to spend on your next order
Printable weight loss trackers to record your amazing progress, worth £9.00
Daily motivational video delivered straight to your emails to keep you focused & on track, worth £30.00
'What's Next? Eating Guide' to help you continue your good work & maintain your weight loss, worth £7.99
Access to our private, EXCLUSIVE Secret Slimmers Weight Loss group – your secret motivational weapon… priceless!
FREE shipping
Plus, all new customers will receive a FREE Blender Bottle to easily mix up our delicious Shakes!
This 1 Month Mission Bundle is only £147.50 / €190.28, saving you an amazing 38%, and at only £4.91 / €6.33 per day, it's an absolutely steal!
So what are you waiting for? Say hello to a brand New You and shop your 1 Month Mission Bundle TODAY!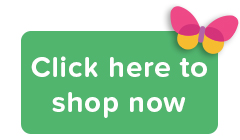 *Weight loss results may vary. This is not a guarantee.
Tags:
1 month diet
,
4 week diet
,
Summer Diet
,
tfr diet